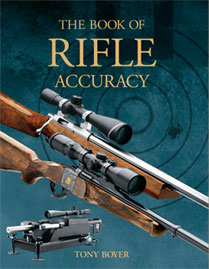 Limited Edition
with dust jacket and slip case cover.
Signed and numbered by Tony Boyer.
Limited quantity of 500 while supplies last.
$64.50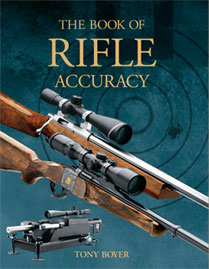 Softcover
with durable glossy cover.
Perfect for the loading room and the range box.
Currently Unavailable
The Book of Rifle Accuracy
by Tony Boyer

Pub. Date: May 2010 • 323 pages
Welcome to the world of extreme rifle accuracy. There is great satisfaction in watching bullet after bullet pass through the same hole in a target regardless of environmental conditions — the ultimate goal of the accuracy shooter.